Philip Quast Continuum Wave Page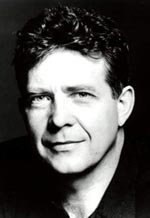 This page is dedicated to the voice of the Actor Philip Quast who not has only performed in a number of musicals, but also numerous tv dramas and films.
He has a tremendous voice not only can he sing but the amount of expression and control his voice conveys is superb. He really knows how to use his voice to bring a character to life. On this page you will hear some of these characters brought to life.
---


Updated 29/07/2007
TV Wave Page Film Wave Page Theatre Wave Page
Email: Angela Pollard
© Angela Pollard & Kate McCullugh 1997 -2007. No portion of this page may be copied without permission of the author.